A great website starts with a great plan.
There's a lot to think about when planning for your next site launch. This guide will help you get organized as you start the process, and help you stay organized with planning guidelines for: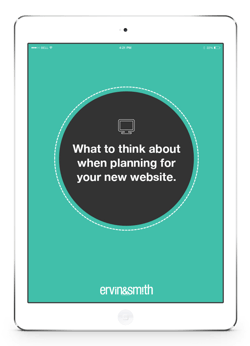 Identifying team members
Setting goals
Defining content direction
Identifying marketing opportunities
Setting a budget
Setting a timeline
Fill out the form to get your free planning guide today.