Everything you need to know to get started with HubSpot.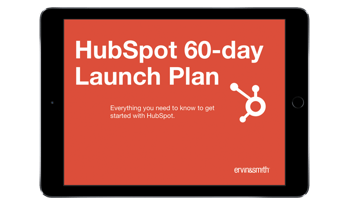 It's a really exciting time when you decide to purchase a marketing automation tool, such as HubSpot. But let's be honest, launching an inbound marketing program takes a ton of effort and energy. There is a lot to think about
To help you get your program off the ground, we've put together this 60-day HubSpot Launch Plan to give you the framework you need to succeed.
What you'll get in this easy-to-use guide:
Framework for a 60-day HubSpot rollout
Inbound marketing strategy outline
Strategic planning tips & best pracitces
Fill out the form to get your free Launch Plan today.